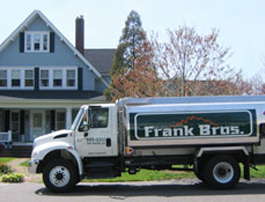 Any Frank Bros. automatic delivery customer can take advantage of our Premium Heating Service Plan.
This comprehensive plan includes:
Thousands of dollars worth of parts, as well as all labor;
Emergency service calls 365 days a year, including nights, weekends and holidays;
Complete fuel management program, including preventive maintenance.
Read more about our Premium Heating Service Plans.