Having your oil tank on premises allows you to have an adequate supply of heating fuel whenever you need it. No need to worry about service disruptions from construction or environmental shut-downs. Advances in technology have resulted in tanks that can last for decades - single- or double-walled units made from corrosion resistant materials such as fiberglass and protected steel for aboveground or underground storage. When it's time to replace your storage tank, call us to discuss your removal and installation options. We offer a 20-year warranty on some tanks and a 25-year warranty on a new double-bottom model.

Protect your aboveground outdoor tank, extend its lifespan and beautify your home with an attractive Tank Tub. Call Frank Bros. for information on available options and colors.
Granby

Granby Steel Tanks has been the leader in the manufacture and distribution of steel tanks for the storage of petroleum products since 1954. The company offers a wide range of high-quality Oilheat tanks that combine security, durability and reliability. The latest addition is the Granby 20+, which features a high-performance coating for corrosion protection and carries a 20-year warranty.
Roth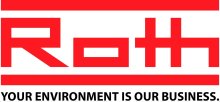 Because Roth refuses to compromise on material and construction, their double wall oil tanks exceed industry safety regulations, provide the highest level of environmental protection, and are completely rust-free inside and out. Each double wall tank also comes with a lifetime protection against corrosion backed by a complete 10-year warranty against leaks and $1 million in insurance coverage against contamination. Maybe that's why more than 3 million Roth tanks have been installed in North America and Europe since 1970.